The entire staff of J. FM 95. 5 has commiserates with their boss, Chief Jeleel Akande Jejelaye (Akinrogun of Ibeju Lekki) over his father's death.
This was contained in a statement made available to newsmen on Friday in Saki by Mr. Taiwo Adisa.
The manager of the station, Mr. Taiwo Adisa shows his sadness over the death a the great father who he also qualify as "father to all".
The staff, Ademola Moses Adeola, Monsurat Raji, Rosheedat Kilani Olatilewa, Ramadan Sulaiman and others likewise speak a lot on Mr. Jimoh fatherly care on them and prayed fervently for Allah to be pleased with him.
"Mr. Jimoh Oya is a father who always wants the best for all and he is always there for us whenever we need fatherly advices. We pray for him to rest in perfect peace. Amin"
"All the staff will surely miss baba for his generosity and we are sure it may be very difficult to see someone who can replace him. May his soul rest in perfect peace. Amen."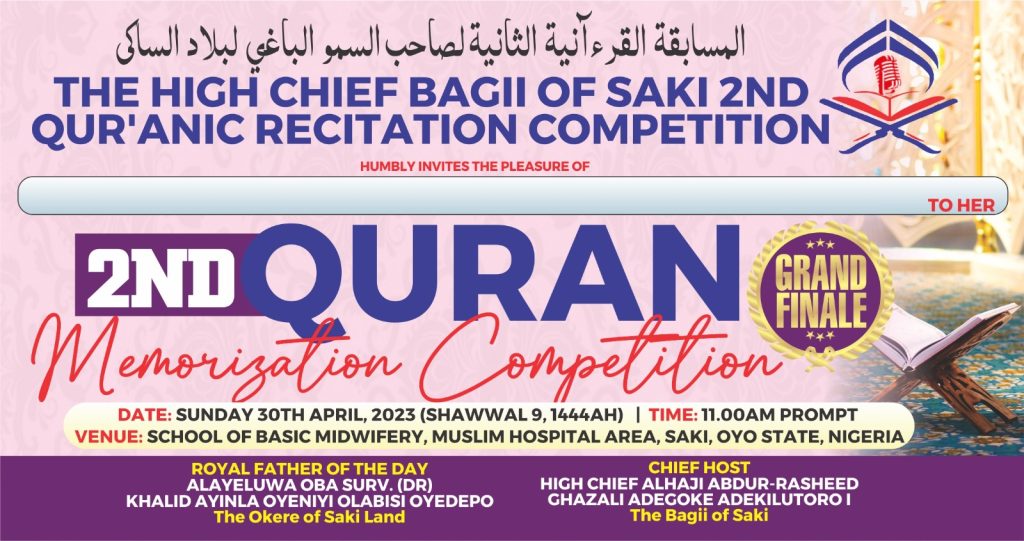 Also, the listeners of the radio station has also sympathize towards the dismiss of the father of a great philanthropist.
In a joint statement signed by Baba Kadara Allāh from Sepeteri, Iya Jumoke from Abiri, Iya Òkìkí from Isale Oke, Alfa Jamiu from Sangote, Aladisa from Isale Effi, Blessing from Ago-Amodu and others described the death as a great lose to Chief Jeleel Akande Jejelaye (Akinrogun of Ibeju Lekki) because it's very hard to see someone like him in terms of fatherly figure.
"Baba Oya is a loving father to all who believes we all have purpose in life and we must all work to achieve that. Saki entire will surely miss him."
"We loves him but Allah loves him more. May Allah grant him eternal peace and may Allah keeps the household firmly. Aljanat Fridaous."
"We should all learn how to keep praying for him because this is the moment he needs our prayer most."