Aridunnu Family under the leadership of Aare Abdulrahaman Quabid Aderemi felicitate with the Christian brothers and sisters as they are celebrating the resurrection of the lord Jesus Christ.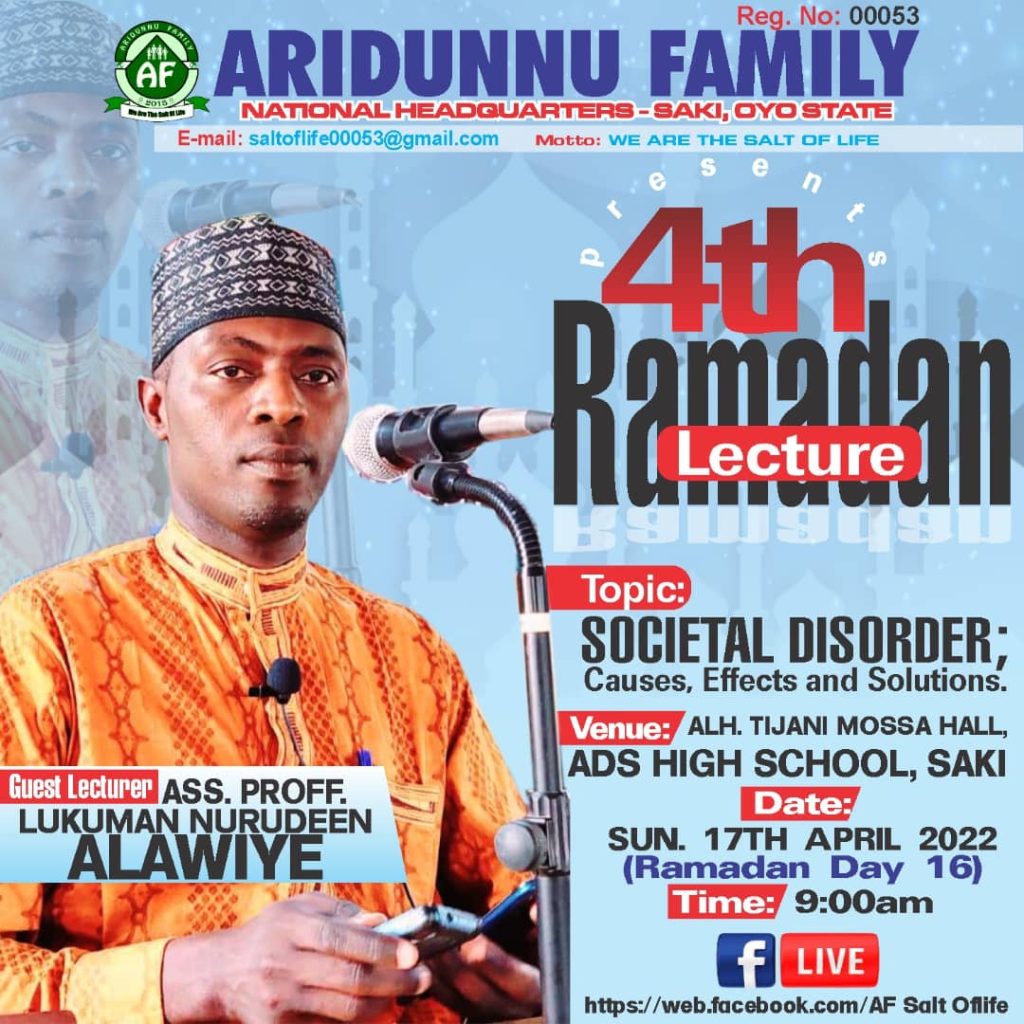 Aderemi noted that Easter is holy occasion that spreads spirit, love among us and it is a day that is celebrated across the globe.
He likewise stated that Easter is the time to remember the sacrifice made by Lord Christ and his unconditional love. Let us follow the right path shown by the Son of God.
He enjoin all and sundry to imbibe the lessons of the just-concluded lenten season, in commemoration of the forty days fast of the Saviour, which began on Ash Wednesday and ended on Holy Saturday.
Quabid appeal passionately to all the Salt Of Life to make sacrifices in order to make Aridunnu Family great, in the same way we appeal to all Nigerians to do so to make our dear country, Nigeria, great.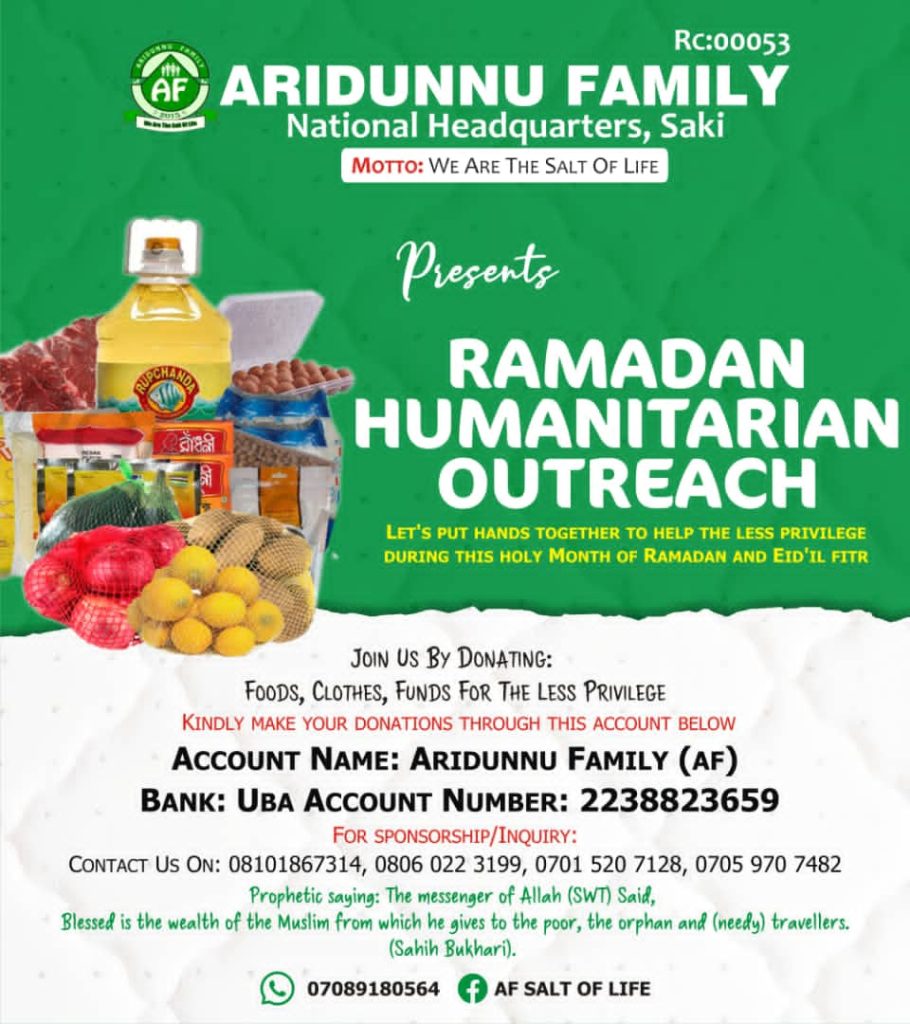 He furthered urge everyone to rediscover and rededicate ourselves to love, peace, unity, equity and justice because Service to man is service to God; he that serves man well, serves God well.
Knowing that the Easter marks the resurrection of Jesus Christ from the grave and symbolizes victory over sin, sickness and Satan. He added
Lastly, he prayed that the RESURRECTION POWER OF JESUS CHRIST be yours and your household to make you victorious in all spheres of life in Jesus' name.