The Executive Chairman of Saki West Local Government, Engr Sarafadeen Ahmed Omirinde, has congratulated the Governor of Oyo State, Engr. Seyi Makinde, on his inauguration for a second term in office.
He made the disclosure in the congratulatory message that he sent to His Excellency, Engr. Seyi Makinde on the occasion of the inauguration holding on Monday, 29th May 2023 at the Liberty Stadium, Ibadan.
Omirinde said: "Governor Makinde's tireless efforts during his first term had brought about remarkable improvements in various sectors of government: education, healthcare, infrastructure, agriculture and economy.

He stated "The people of Oyo State have felt the impact of his entrenchment of good governance, and they are eager to see more of dividend of his purposeful government ."
He, however, highlighted the significance of the Governor's second term agenda, tagged "Omituntun 2.0," which symbolizes the continuation of the fresh and progressive vision that had guided his first tenure.
Omirinde emphasised that "Omituntun 2.0" will embrace the principles of inclusivity and ensure that the dividends of democracy reach every nook and cranny of the state.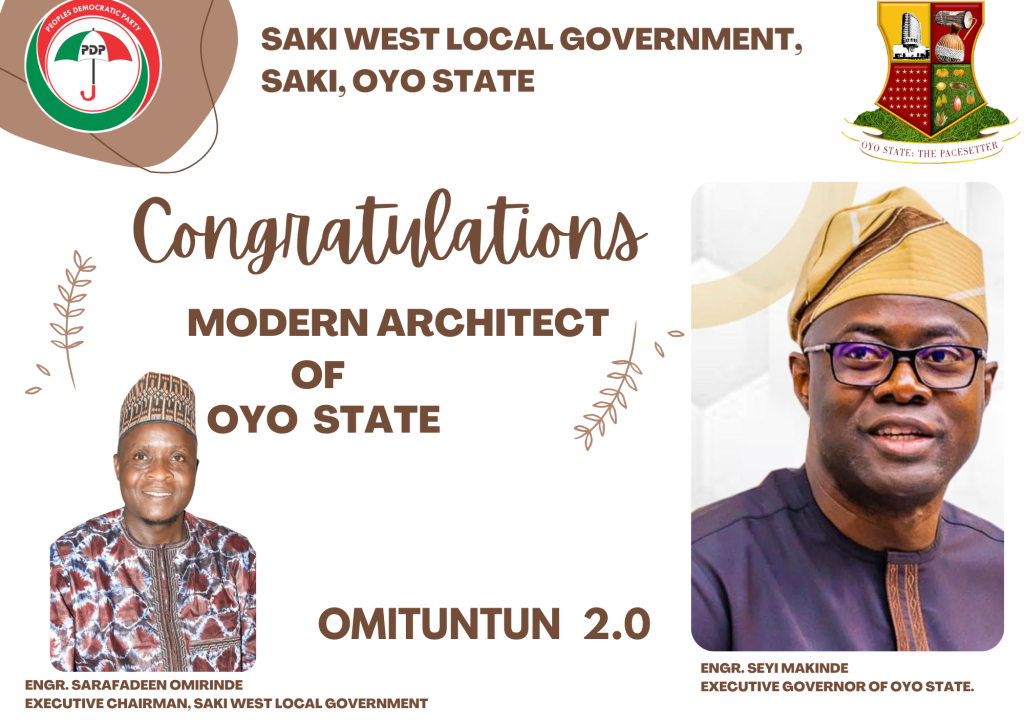 The Chairman firmly believed that under Governor Makinde's leadership, the people of Oyo State will experience an enhanced access to quality education, improved healthcare services, expanded employment opportunities, and a business-friendly environment that would encourage economic growth.
Furthermore, he lauded Governor Makinde's commitment to transparency, accountability, and good governance. He expressed his confidence that the Governor's second term would bring more efficient and effective administration that will ultimately transform Oyo State into a model of excellence.