One of the forefront political movements for the actualization of Sen. Ahmed Bola Ahmed Tinubu's presidential bid codenamed "National Youth for Asiwaju" under the convenance of Khadijat Omotayo as national leader, welcomed Asiwaju Bola Ahmed Tinubu to Oyo State today and accompanied him to the 8th day Fidau prayer of the late Oba Lamidi Adeyemi, Alaafin of Oyo.
Following the demise of the custodian of Yoruba culture and tradition last Saturday, a series of respects were paid to the late monarch, and Tinubu's own was not an exception. He had not visited the place in person, and immediately after he returned from less Hajj (Umrah) yesterday, he visited the palace to give his condolences in person and attend the Fidau prayer for the monarch.
During the visit, the National Youth for Asiwaju Oyo chapter under the coordination of Com. Habeeb Daranijo received Asiwaju and his entourage by welcoming them to Oyo state and drumming their unalloyed support for his presidential bid.  
The group was represented by Com. Oyesiji Oyekunle and pledged to support Asiwaju in all ramifications to become the president of the Federal Republic of Nigeria.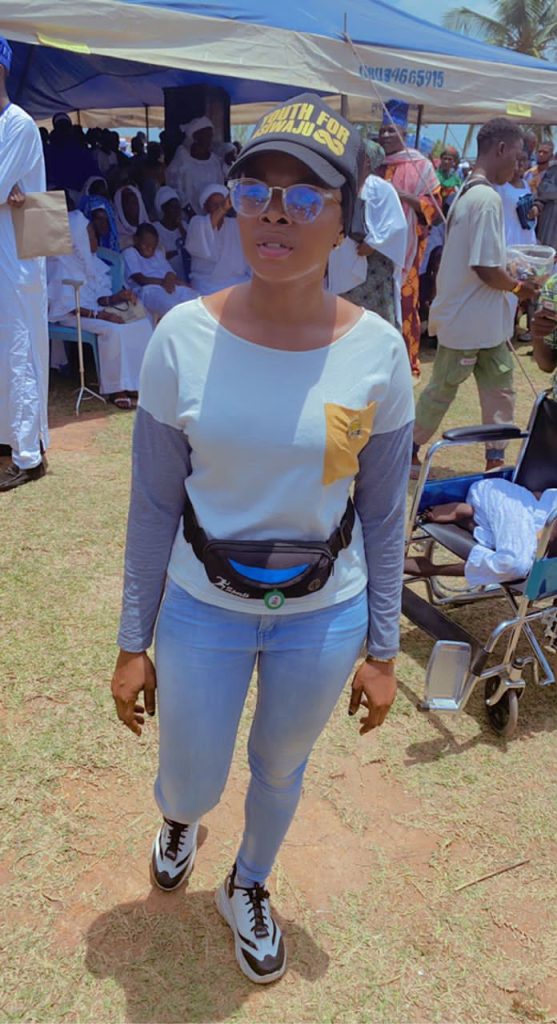 In her words, Khadija Omotayo appreciated the warm reception received from the Oyo state chapter of the movement and charged the comrades to continue running from pillar to post to make sure the Asiwaju mandate is established.  
In response to her, Mr. Oyesiji assured her of unshaking support from the Oyo axis and made her understand that Oyo state is a pace setter and we are ready to continue setting the pace in cementing the presidential bid of Asiwaju.