It is with great sense of honor and humility that the Leadership of Aridunnu Family under Aare Abdulrahaman Quabid Aderemi fulfill the promise of provision and distribution of Clothes for the less privilege for Eid'il fitr celebration.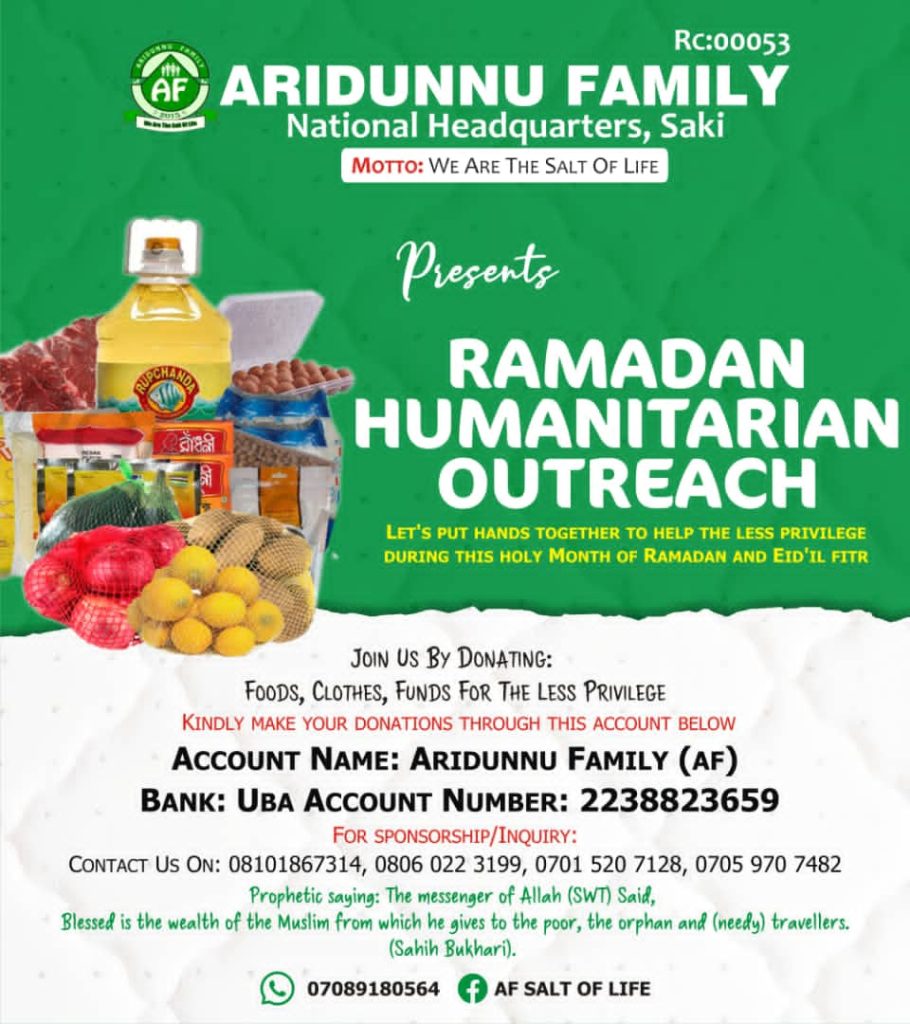 We started the preparation just like a drama but its result far beyond a nightmare. It seemed stressful from the initial but its completion was rejoicing.
The humanitarian outreach is mainly aimed at donating cloth to the needy in Saki for the celebration of Ramadan and Eid'il fitr.
Apparently, the targeted number of 40 beneficiaries made up of widows, the aged, orphans, dissables and vulnerable personals benefited from it.
Following the notification of nomination of 40 widows, disables, aged and orphans posted on all the Social media handle of the association, it is with a great surprise to received more than 70 needy within a sphere of 24 hours. This shows how much people are in need of the assistance in our society.
Though, we was able to distribute Clothes for just only 40 beneficiaries as stipulated across the nook and cranny of Saki because of the financial limit of the association.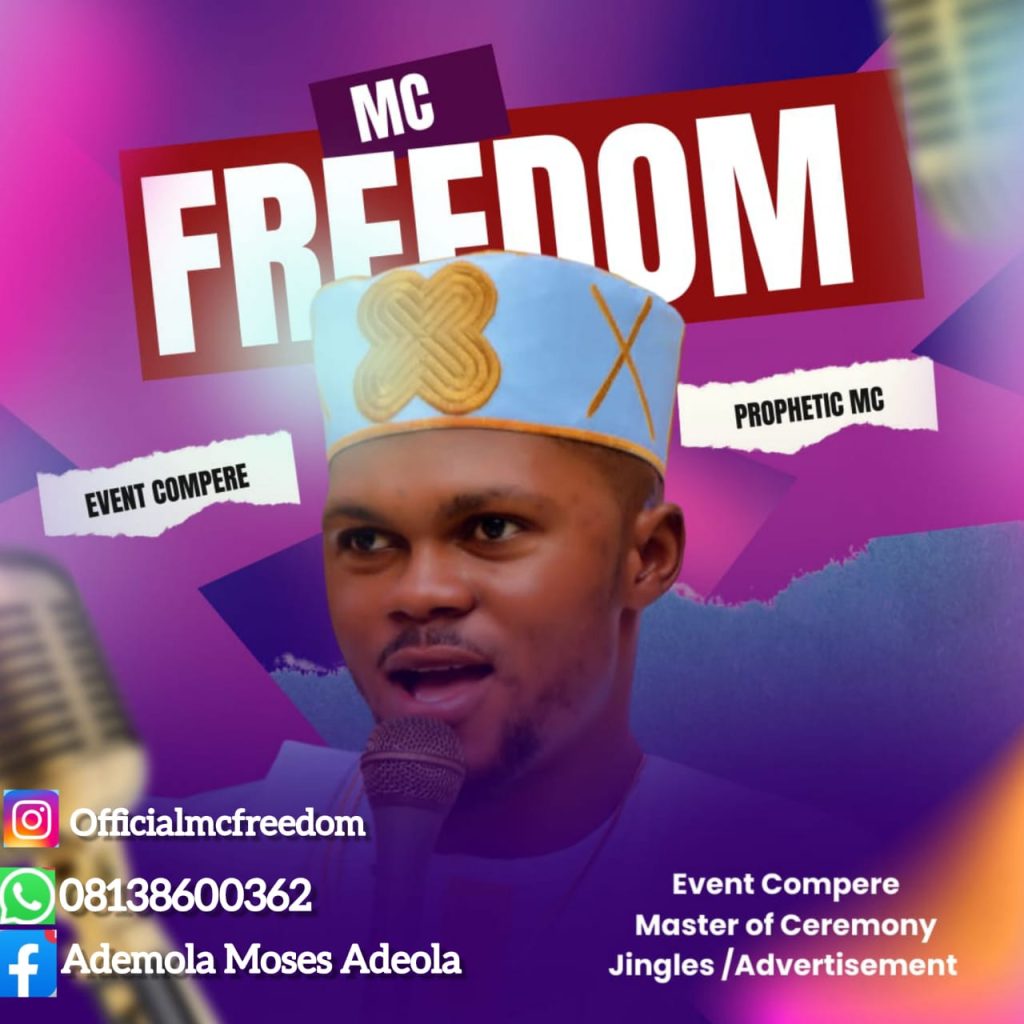 We charge all the political office holders, wealthy and influential personalities in our society to take upon themselves the challenge of providing for the less privilege, widows, disables and orphans as to give them sense of belonging, encourage them and make them happy especially during the Ramadan and Salah period, because one of the pillars of Islam is giving alms to the poor and God has instructed us to take cognizance of it in the month of Ramadan or during Salah, If we are privileged, let us stretch our hands to the people in need who cannot afford anything. There are millions of hungry children and women across the world in need of our kindness and compassion.
Challenges are always working in tandem with service to humanity. We asked for help and we got it. We show a gratitude to the trees which solely sheltered with shad; gratitude to the shoulder that does not let the cloth fall off the neck; gratitude to you ALL for your kindness supports, especially the Donors, the likes of Hon. Shittu Ibraheem, Hajj Wasiu Sanusi, Elder Popoola Yusuff Olatunji Bravo, The CEO Teemah Beauty world among others and most of who preferred to remain anonymous and our dedicated members and Board of trustees who ensured the program recorded huge success, We say a big thank you to you all and we pray may God bless you all.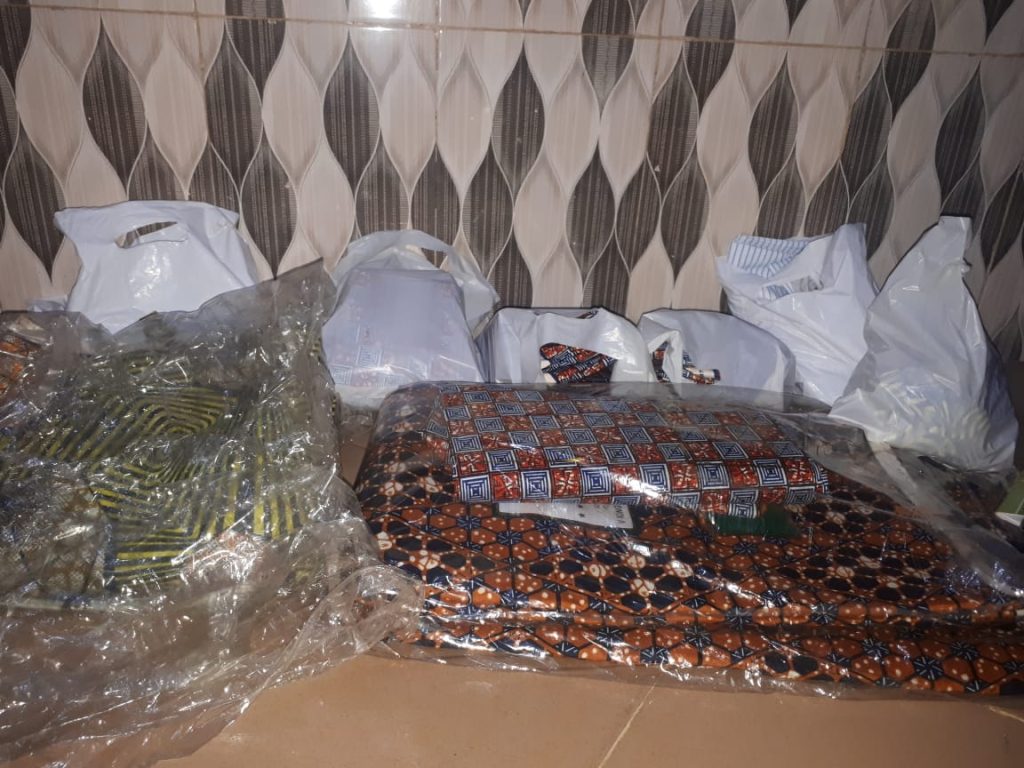 On this note, This humanitarian outreach won't stop here, we will ensure that it will continue as we want to sustain the process Inorder to make the world a better place to live in for all irrespective of status.