…Calls on Graduands to Create Sustainable Future
Professor Sola Aderounmu has called on the management of The Oke Ogun Polytechnic, Saki (TOPS) to utilize Public-Private Partnership for sustainable development of their school.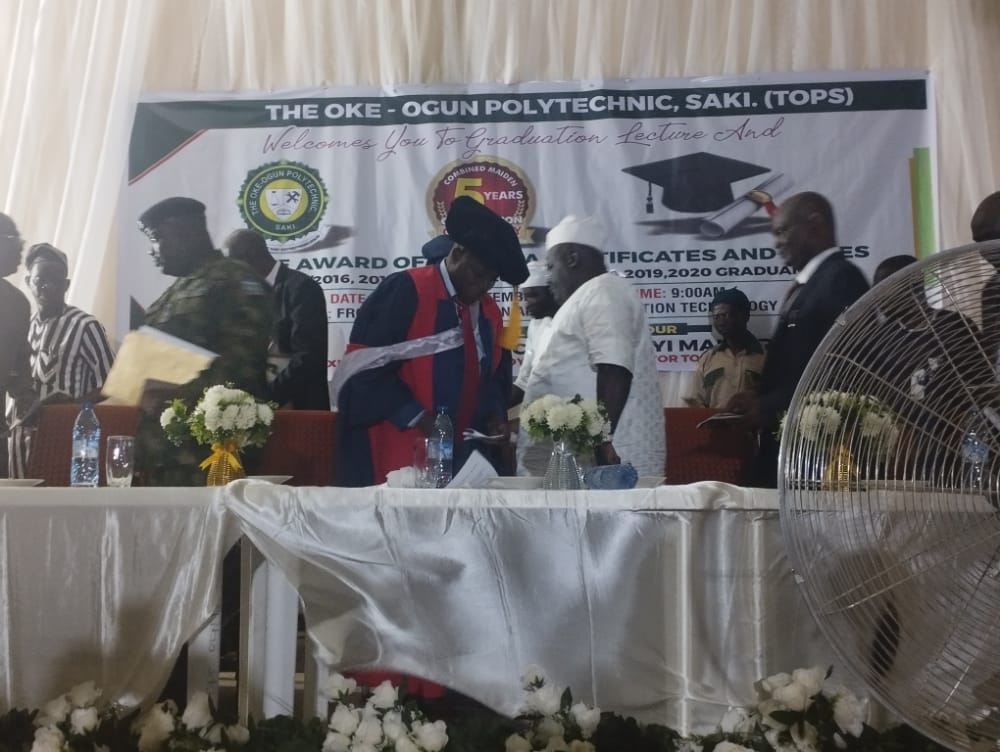 Prof Aderounmu made this call during the Convocation Lecture of the institution which comes up on Friday ahead of her maiden Convocation.
Sola Aderounmu, a professor of Computer Science and Engineering in Obafemi Awolowo University, Ile-Ife advices the management of Oke Ogun Polytechnic, Saki (TOPS) to adopt more means of developing the institution than waiting for what's going to come from the state government.
He stressed that "We must admit that Nigerian government annual budgetary allocation to education are scandalously infinitesimal, and nowhere in the world can the government alone fund and guarantee a quality, sustainable education system."
"This means The Oke Ogun Polytechnic, Saki cannot rely on its owner, the Oyo State Government, for the institution sustainable development into the world-class Polytechnic."
Prof Aderounmu also noted that "By orientation, the Polytechnic education offers practical skills and hands-on trainings which make Polytechnic very indispensable institutions providing critical vocational education for national development"
He asked whether there are private sector industries within Oke-Ogun and Oyo State that Oke Ogun Polytechnic, Saki can partner with and leverage its hands-on capabilities and entrepreneurship education for collaborations in New products development and other commercial ventures.
He also asked maybe The Oke Ogun Polytechnic, Saki can explore the possibility of establishing an ICT-Drive Innovation or Knowledge Centre with sponsorship of an international aid agency or in partnership with private companies in Oke Ogun and Oyo State.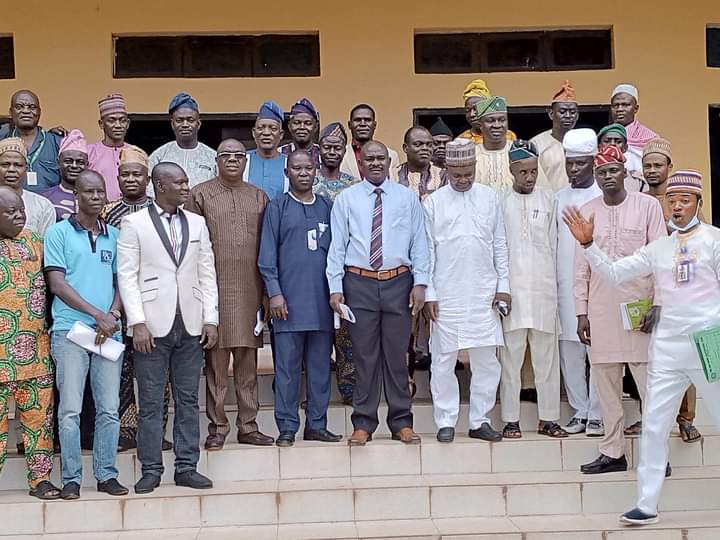 Professor Aderounmu thereafter advices the graduands to create their own sustainable future with any resources they have access to.
He call on the graduands to also make sure they emulates their colleagues who are much doing better today even without considering their certificate but the skills in them.