The Social Democratic Party candidate for Saki West State House of Assembly, Hon. Adebayo Saheed Ibrahim (SP) has rejoiced with the Christian faithfuls on the occasion of Christmas and pray for more prosperous years in health and wealth.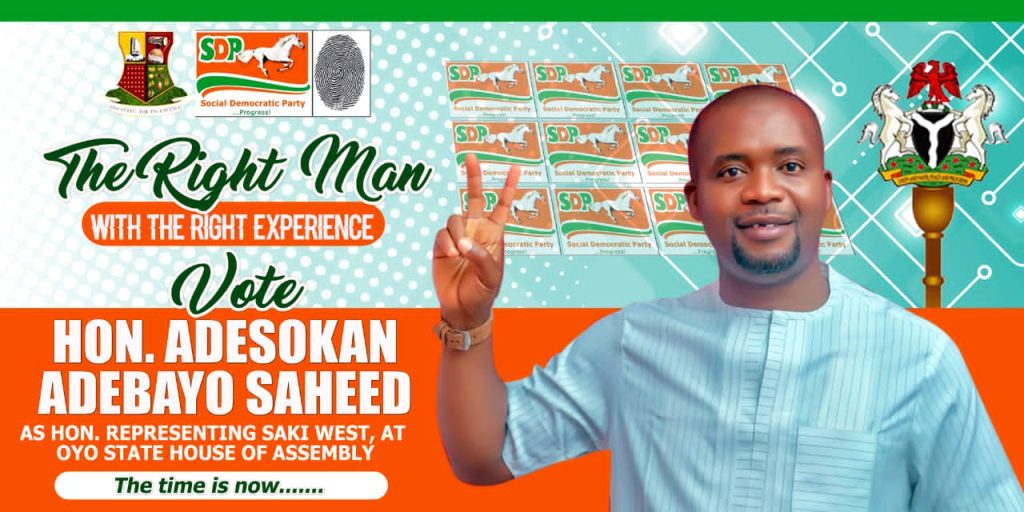 According to SP in his speech, he charged the Christianity believer to uphold the principle of brotherhood displayed by Jesus Christ during his lifetime and preach peace the religion prophesied.
"I congratulate all my christian brothers and sisters on this year Christmas celebration and I charge them to uphold the principle of love and brotherhood which Jesus Christ set as standard behind".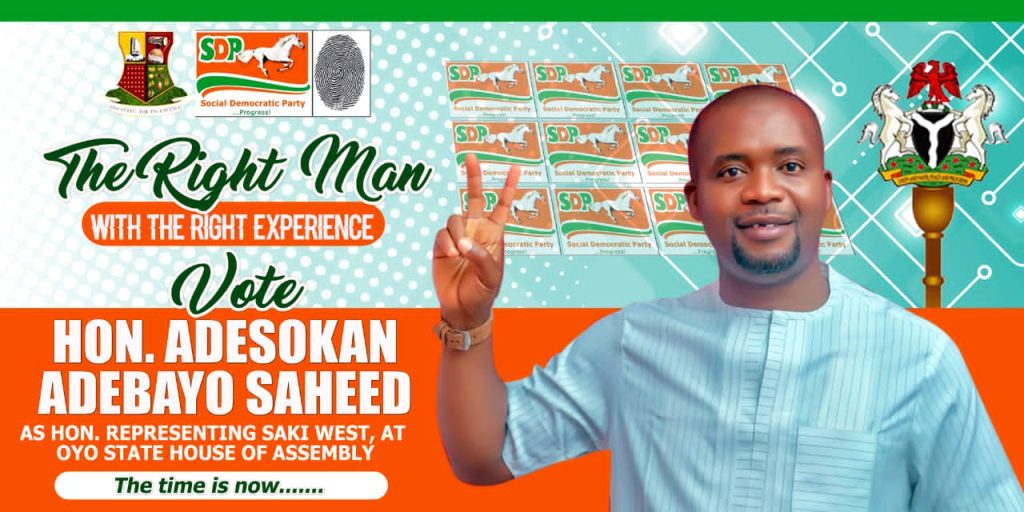 SP added that we must united in prayer and love to uplift this country to enviable heights as we can only progress in love not hatred. " we can only progress in love not hatred, if we unite, all our problem will turn to prosperity".
He stressed forward that if given chance to represent the local government in Oyo state House of Assembly come 2023, his representation will be inclusive and accommodating to everyone without discrimination.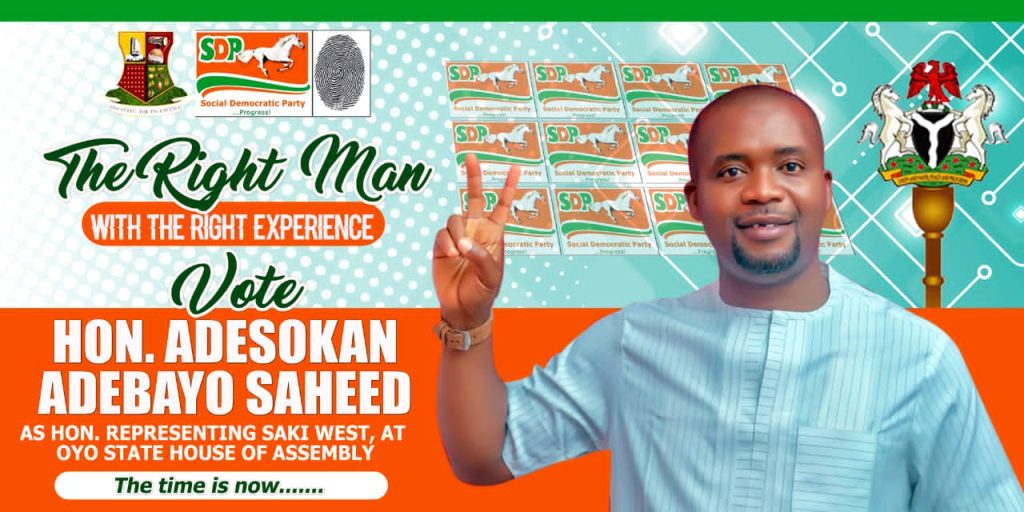 He urged everyone to entrust him and other SDP candidate with the positions they are seeking for and work on the path of prosperity with the party come 2023 and beyond.