… Compliment others with gifts.
The chairperson of Saki West local government, Alhaja Jelilat Omirinde has embarked on her yearly visitation to government health facilities to celebrate the new born babies and bless the first baby of the year with exceptional gifts.

The activities was part of the welfare package lined up by the office of the Chairman to reach out to people of the local government who just put to bed in the early hours of the new year.
This year activities was carried out in several maternities across Saki West, Wewe LCDA and Asabari LCDA.

Some of the centers visited were Isale Taba Maternity, Ogidigbo Maternity, Kinikini Maternity, Otun Maternity, Ajegunle Maternity and Kajola Maternity.
In total, eight new born babies were recorded across the maternities visited, Six male and two female. At Isale Taba a single born was recorded (male), Ogidigbo Maternity recorded two born (1 male and 1 female), Kinikini Maternity recorded one (male) Ajegunle Maternity recorded one (male) while Kajola Maternity recorded three born (2 male and one female).
Kajola Maternity emerged as the hospital that hosted the baby of year with a record of delivery of a male child by 12:01am of January 1st 2022.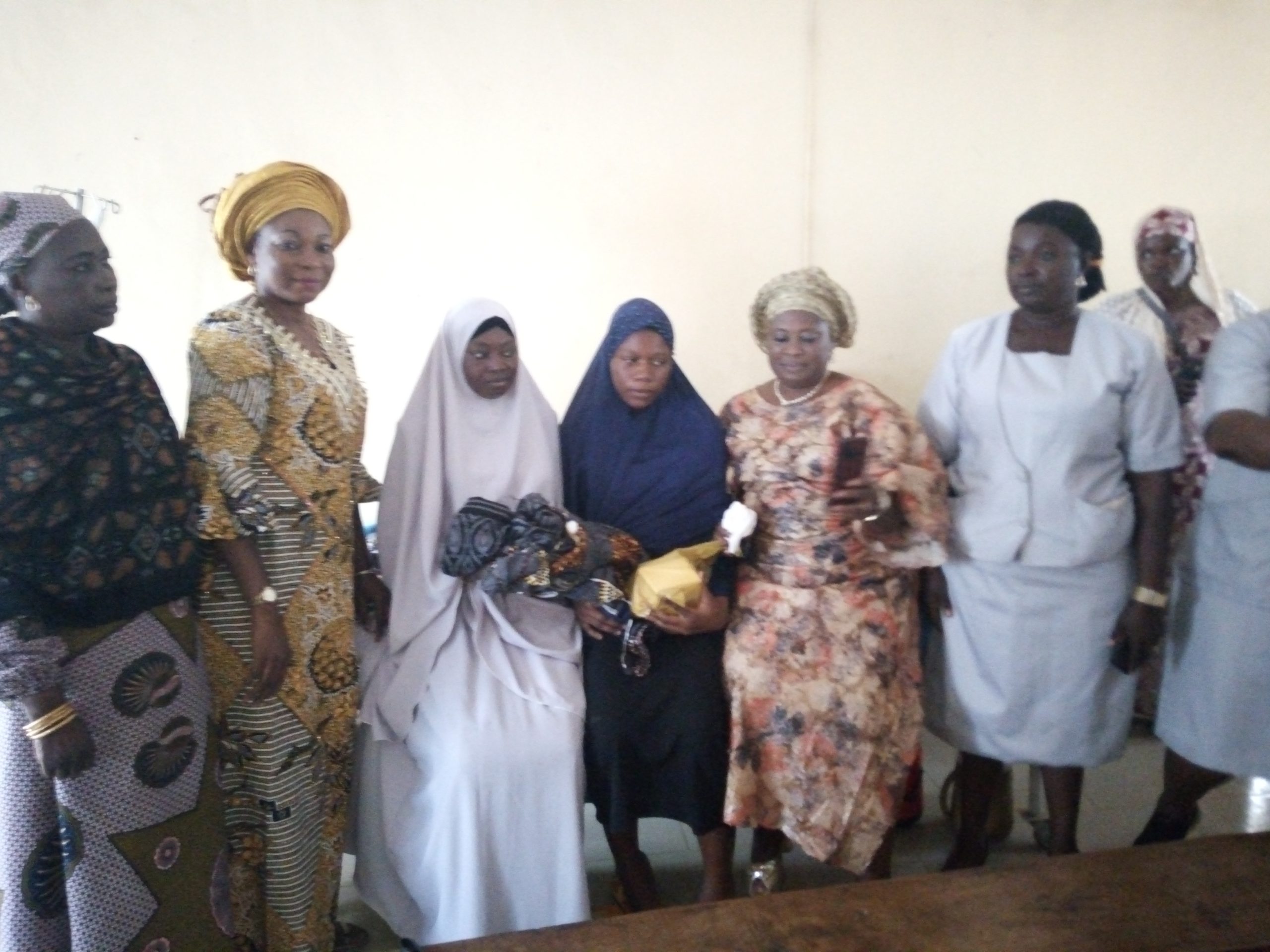 Mrs. Omirinde presented gifts includes beverages and other items to mothers of the new baby and specially prayed for the baby who hold the record of the baby of the year with baby bath and other gifts.
The event has in attendance the wife of Saki West Local government Chairman, Mrs. Jelilat Omirinde, wife to the Secretary Saki West local government, Mrs. D.F. Akinola, The supervisory councilor on woman affairs, Mrs. Olowookere Tawakalitu, The People's Democratic Party woman leader in Saki West, Alh. Damilola Kosenat Taiwo, The Chief Matron Saki West Local government, Matron Osuntoki O.T, Community Health Officer Saki West, Mrs Fehintola A.O, Alhaja Afusat Busari and other staff of local government and political Stalwarts.